Online Cat Care Certification
Tips for Caring for your Cat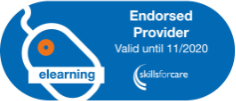 Cat Care at a glance
3-year nationally recognised certificate
1 hour and 54 minutes of engaging video training
Video access for 8 months
Printable wall certificate
CPD time credit conformation
Includes manual & other downloads
Free weekly video refresher
Evidence Based Training certificate
Videos include subtitles
---
Prevention of accidents is very important, and the correct care for your cat can prevent it from getting hurt or becoming ill. On this course, we discuss different things you need to think about when you get a cat or kitten. This course is aimed to go alongside our pet first aid course to look at caring for your cat rather than dealing with an emergency.
We discuss choosing a cat or kitten and look at the pedigree cat side so that when you choose, you know what questions to ask. We also cover the care you give once you have a cat or kitten.
We also have added many videos from our vet on different subjects in the care of pets.
For details of our video online and classroom courses, you can click pet first aid or our advanced pet first aid.
What People are Saying What people are saying about this course

"Good for owners to learn and care for there animals"

- Jenny from CO

"It is a very simple course, even a child can sit this!"

- Debora-Maria, Cat Groomer & Cat sitter from CA