Get the most out of your training: e-Learning
Even if you have never experienced e-learning and are unfamiliar with computers, this e-learning course is simple and easy to navigate. You will complete one of the most advanced forms of education available as you are taught by an experienced instructor you can rewind, pause and resume – all while having a front row seat in the class. This kind of quality, self-paced education maximises retention of skills while letting you stay at home.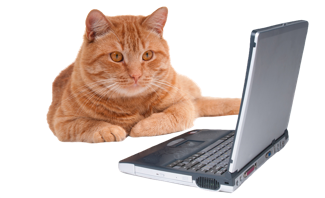 ---
Cat Care Level 2 (VTQ) Course Testimonials:
I thought this was a very informative course. I would recommend it to anyone.
- Robert
This course was very well put together and very informatory!
- Christopher
I think this is a great course and especially think it's good that you send out the video refreshers.
- Danica
---
Free Sample Video: The Pregnant Cat
---
Continuing education is a must! Weekly Refresher Videos
When you sign up for the Cat Care Level 2 (VTQ) course, you have the option to enroll in our weekly refresher video program. This will send one video every week to your email inbox. These short videos will keep you fresh in you knowledge over the 3 year period your certificate is valid for.
You can unsubscribe from this service at any time.